Hibbing Motorcycle Accident Lawyer
Motorcyclists face significantly greater risks for severe injuries and fatalities in an accident than do occupants of motor vehicles.
A motorcycle accident on the Beltline, 25th Street, or any other road in and around Hibbing, can throw a biker from the saddle and expose him to catastrophic trauma, including:
Head and brain injuries
Spinal injuries
Lacerations and severe road rash
Crushed limbs and other bone fractures
Extreme emotional distress
At Nicolet Law Accident & Injury Lawyers, we understand the physical, emotional, and financial difficulties motorcycle accident victims and their families face. Our dedicated team of Hibbing motorcycle accident lawyers fights to make sure injured bikers and families of riders tragically killed in wrecks receive full and fair compensation for the harms they have suffered. Contact us today for a free consultation after a motorcycle accident in the Hibbing area impacts you or your loved one.
About Nicolet Law Accident & Injury Lawyers in Hibbing
Over the past decade, Nicolet Law Accident & Injury Lawyers has earned praise and admiration for its efficient, personalized handling of personal injury lawsuits on behalf of injured accident victims. From our nine locations in Wisconsin and Minnesota, including our office on Howard Street in Hibbing, we represent individuals who have suffered severe injuries and traumas in a wide variety of circumstances, including motorcycle crashes.
Our team possesses the knowledge and resources to handle a motorcycle accident case of any size or complexity while maintaining our commitment to providing individualized legal services tailored to each client's unique needs.
We are local attorneys, with a vested interest in the betterment of the towns and communities we serve. When you hire Nicolet Law Accident & Injury Lawyers, we treat you like family. We firmly believe that our dedication to maintaining our founding principles of serving our clients with integrity, professionalism, and compassion explains our impressive track record of results.
<iframe width="200" height="113" src="https://www.youtube.com/embed/oghmp2kll9w?feature=oembed" frameborder="0" allow="accelerometer; autoplay; clipboard-write; encrypted-media; gyroscope; picture-in-picture; web-share" allowfullscreen title="Hibbing | Minnesota Personal Injury Lawyers | Nicolet Law Office"></iframe>
What Compensation Can You Claim for a Motorcycle Accident in Hibbing, MN?
Minnesota law entitles citizens to take legal action against anyone whose wrongful actions led to them suffering harm in a motorcycle accident in Hibbing.
Every motorcycle accident case we handle at Nicolet Law Accident & Injury Lawyers differs, but by taking legal action our clients can often obtain payment for:
Medical bills
Lost wages
Reduced earning capacity
Damage to personal property
Physical, mental, and emotional pain and suffering
Reduced quality of life
Loss of use of a bodily function
Cost of assistance for tasks such as nursing, cooking, cleaning, and shopping
In addition, in the event of a tragic fatality in a Hibbing motorcycle accident, we can often represent the deceased biker's family in a wrongful death action that seeks compensation for their pecuniary loss, such as the loss of the deceased biker's financial support.
At Nicolet Law Accident & Injury Lawyers, we fight to obtain the financial resources our clients need to recover physically, emotionally, and financially from the harm done by a Hibbing motorcycle accident. Many of the cases we handle settle out-of-court thanks to our team's skilled negotiations with defendants and their insurance companies, but we also welcome the opportunity to take a case to trial if that's what's necessary to obtain the most favorable outcome possible for our clients.
"
Russell handled mine and my daughters claim, after being in a car accident and I have to say what an Amazing law firm. Stayed on top of my accident claim and case, even when the other company's a
djuster did not want to cooperate in communicating. Would highly recommend. While nobody ever "wants" to be in a situation to need to have to hire an attorney, if I ever was in need again, Nicolet Law firm would be my first call.
"
"
The Nicolet lawyer was fantastic in helping me with my car accident claim. Mr. Russell Nicolet was amazing always there when you needed him and very understanding of all my issues. Hope to never ne
ed a personal injury lawyer again but if I ever do I know who I am calling.
"
We Investigate the Causes of Hibbing Motorcycle Accidents
Every motorcycle accident is unique, which is why our lawyers work closely with clients and (often) forensic experts to uncover evidence to explain how and why a motorcycle accident in Hibbing happened. Through diligent examination of the facts, our team can pinpoint the cause of a wreck and the party (or parties) whose wrongful actions contributed to it.
For example, our motorcycle accident team may conclude that a crash in Hibbing resulted from:
Dangerous road conditions that a municipal or state road agency should have warned bikers about, such as grooved pavement or loose gravel or sand.
Design or manufacturing defects in a client's motorcycle that contributed to a mechanical or electrical failure leading to the crash.
Careless, reckless, or even intentionally harmful driving behavior on the part of motorists who shared the road with our clients, including distracted drivers, road ragers, and drunk drivers.
Our team does not rest until we feel confident that we have identified all potential causes, and all at-fault parties, in a Hibbing motorcycle accident that harmed our client. Our commitment to completeness in our investigations helps to hold all parties financially accountable to our clients.
What To Do if You Got Into a Motorcycle Accident in Hibbing
The hours and days after a motorcycle accident in Hibbing can feel overwhelming. You may wonder where to turn for help, and what decisions you should make first. Here are two general tips to help you protect your health, wellbeing, and legal rights.
Seek medical care
Most importantly, seek medical care right away, even if you think you escaped the accident without serious injury. If EMTs respond to the accident scene, let them check you over and follow their advice. Otherwise, within 24 hours (if possible), see a doctor for a check-up at an urgent care clinic, your regular doctor's office, or the emergency department at Fairview Range.
Remember, some potentially life-threatening injuries do not necessarily show symptoms right away. Head, spine, and internal injuries are particularly common in Hibbing motorcycle accidents. They can worsen significantly if doctors do not immediately recognize and treat them. Do not gamble with your health—go to a doctor right away.
Seeking medical care also protects your legal rights by generating important medical records documenting the connection between your motorcycle accident and your injuries.
<iframe width="200" height="113" src="https://www.youtube.com/embed/UWQcllBhM6A?feature=oembed" frameborder="0" allow="accelerometer; autoplay; clipboard-write; encrypted-media; gyroscope; picture-in-picture; web-share" allowfullscreen title="Wisconsin &amp; Minnesota&#39;s Award-Winning Injury &amp; Accident Lawyers | Nicolet Law"></iframe>
Contact a Hibbing motorcycle accident attorney
Then, contact a skilled attorney who has experience representing victims of motorcycle accidents in Hibbing. The sooner you contact a lawyer, the better your chances of securing and preserving important evidence in your case, and of meeting deadlines for taking legal action. You typically have six years to file a civil lawsuit in Minnesota; however, many insurance companies may insist on a shorter time to notify them of claims. You have no time to lose in getting the legal help you need.
Experienced Hibbing Motorcycle Accident Lawyers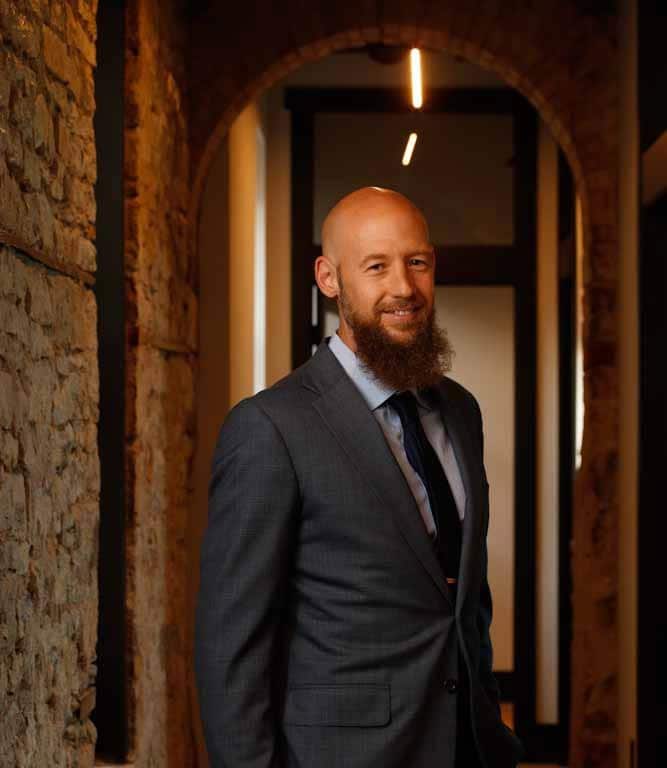 The team at Nicolet Law Accident & Injury Lawyers has years of experience getting top-dollar compensation for motorcycle accident victims like you. Contact us today online or call (218) 217-0659 for a free consultation with one of our skilled legal professionals to learn about your legal rights and options after a Hibbing motorcycle accident harms you or your loved one.

Hibbing Office
Howard Court Bldg.
302 Howard Street, Suite 123
Hibbing, MN 55746
Phone: 218-217-0659