Wisconsin Zantac And Ranitidine Injuries
Zantac—the brand name for ranitidine—is a medication prescribed to treat stomach issues, including acid reflux. Researchers recently found that the popular drug contains a carcinogenic compound linked to cancer.
If you or a loved one in Wisconsin has been diagnosed with cancer after taking Zantac or a generic version such as Sanofi, you may obtain financial compensation for your medical expenses, pain and suffering, and other damages.
At Nicolet Law Accident & Injury Lawyers, we will fight aggressively to make things right for you and your family.
We have Wisconsin Zantac and Ranitidine injury lawyers at office locations throughout Wisconsin, including:
Call 1-855-NICOLET today for a free, no-risk, no-obligation consultation.
Why Did Doctors Prescribe Zantac?
Zantac is an oral, over-the-counter medication used to decrease stomach acid, acid reflux, and other gastrointestinal issues such as:
Stomach ulcers
Intestinal ulcers
Gastroesophageal reflux disease
Reflux esophagitis
Post-operative peptic ulcers
Doctors recommended the drug to improve the lives of many patients in Wisconsin and around the nation but, unfortunately, has been exposing them to a compound that can cause cancer.
Zantac Was a Billion-Dollar Drug for Years
Zantac was one of the most popular and best-selling pharmaceuticals in American history. For years, it seemed like you could not turn on the television without seeing an advertisement telling you how the drug helped in fighting heartburn. We say "was" because you cannot buy Zantac anymore. The one-time wonder drug is no longer for sale at any drugstore due to an order from the FDA because researchers discovered that Zantac contains a probable carcinogen. Now, the companies that made Zantac and every other version of the drug ranitidine are facing the prospect of mass lawsuits brought by injured consumers.
Ranitidine is an antihistamine and antacid that is effective in preventing and treating heartburn. It is a histamine-2 blocker. This is supposed to decrease the amount of acid in the stomach. The brand name for ranitidine is Zantac. This was the first Ranitidine drug on the market. Zantac was instantly one of the most popular drugs in the country. People associated Zantac with heartburn just like they associated Coke with soda.
Other Companies Also Made Ranitidine Drugs
Zantac received FDA approval in 1983. Within five years, it was one of the world's best-selling drugs. The drug's original maker, GlaxoSmithKline, masterfully marketed the drug with a multi-pronged strategy. Zantac had the patent on ranitidine for nearly 15 years. Even after the patent expired, Zantac dominated the market for a long time. After the patent expired, other competitors soon emerged. By the time that companies pulled ranitidine off the market, 18 million people were taking it, even though ranitidine was largely eclipsed by proton pump inhibitors.
The momentum for pulling ranitidine from the market came from an independent testing lab that saw the dangers of these products. Although professionals and academics knew that NDMA in the drug was a possible problem, the FDA was passive and allowed a private online pharmacy to lead it in spotting the true dangers of the drug.
Zantac Is One of the Latest Drugs Found to Contain NDMA
NDMA in drugs is not a new issue. The problem started back in 2018 when the popular blood pressure medicine Valsartan was pulled from the market because it contained NDMA. In this case, the impurity came from a tainted manufacturing process that introduced it into the drug. This began a push to find other drugs that also contained this potentially harmful substance. The FDA tested Zantac and found that it too had NDMA.
However, the FDA did not properly state the risks at first. Instead, the regulator told the public that the levels of NDMA were far under the threshold of what would be considered dangerous. They gave the impression that they were watching the situation but that Zantac and other similar drugs were not dangerous.
This is where Valisure came to the rescue of the general public. The online pharmacy did extensive testing of its own. The results told a different story than what the FDA was letting on to consumers. The levels of NDMA were far higher than what was in the initial FDA tests. Valisure even honed in on the exact cause of the NDMA contamination.
The FDA Was Unprepared and Slow to React
The market itself did the work that the FDA should have done quicker. The makers of these drugs, perhaps sensing the legal jeopardy that they faced, began to pull them off shelves one by one. Drugstores also halted sales of Zantac and other ranitidine-based products. Soon, consumers could no longer find these products anywhere. For Zantac, it was the end of a long reign as one of the most popular drugs of all time. Now, it is a past product. Eventually, the FDA issued a complete recall for ranitidine-based products. By that time, the private market had already done the regulator's work for it.
The recall is just the first step. Now the legal system will need to figure out what happened and whether injured plaintiffs have the right to financial compensation. Any lawsuit filed will proceed under product liability principles. A jury would need to find that these products were defective to award compensation. If they do, the victims could be entitled to considerable compensation.
Ranitidine Itself May Make NDMA
The dangers of Zantac and ranitidine may be a classic example of a design defect. However, this is a defect that the manufacturers either knew or should have known about. In this case, the substance itself actually makes the NDMA over time. As difficult as it is to believe, NDMA occurs naturally over time in Zantac.
Ranitidine is a volatile compound. Chances are that these drugs never left the factory with NDMA. However, over time, ranitidine breaks down and can form NDMA on its own. In storage, the content of the drug becomes dangerous, and all it takes is time to make it possibly carcinogenic. The problem becomes even worse when people store the drug at a higher temperature. While ranitidine is stable at room temperatures, heat over 158 degrees Fahrenheit causes it to become unstable.
This was a known problem from these drug makers. In 2014, research showed how ranitidine could form NDMA. The companies that made these products were well aware of this research, yet they did not pull their products from the market or warn customers. Instead, they kept selling ranitidine. There was too much money to be made.
Why NDMA Is Dangerous
At this point, you are wondering how this long tale affects you. For this, you need to understand exactly what NDMA is. It is a volatile organic compound that is like a yellow oil.
Companies no longer use NDMA in its pure form in the United States, but they previously used it as a component in:
Rocket fuel
As a lubricant and softener in copolymers
Antioxidants
NDMA is also an unintentional byproduct of industrial processes, including:
Tanneries
Rubber and tire manufacturing
Dye manufacturers
Pesticide manufacturing
As you can see, ingesting NDMA is not exactly healthy. NDMA may even work as a poison.
Ranitidine May Have Much More NDMA Than the Recommended Daily Intake Limit
Humans can safely consume NDMA up to a limited daily amount. NDMA might occur naturally in smoked meats, and it can also be in drinking water. Beyond that, it can get dangerous for people who consume larger amounts. This is because NDMA causes cancer in laboratory animals, and researchers believe it does the same in human beings.
Specifically, NDMA can cause cancer in the:
Liver
Stomach
Colorectal
Intestinal
Pancreatic
Bladder
Lung
Esophageal
These are all potentially deadly cancers, especially when not caught in time. Pancreatic cancer has one of the lowest survival rates of any kind of cancer.
Not every person who took Zantac for an extended time will develop cancer. However, if you used this drug and developed cancer, contact a lawyer as soon as possible to discuss your legal rights.
The Zantac Litigation Continues to Grow
Given the huge number of people who have taken Zantac, you can expect that Zantac will be one of the largest mass tort litigations in history. Even if Zantac did not cause widespread cancer, a handful of extra cases of cancer for every 100,000 patients could still mean thousands of lawsuits. There is an expectation that this could be a multibillion-dollar settlement if the plaintiffs are successful.
Right now, the number of Zantac cases measures in the hundreds. As cases pour in, the number will likely grow into the thousands. At the time of this writing, nearly 600 plaintiffs have brought cases.
As in every mass tort case, the defendants have filed motions to dismiss the case, but the court rarely grants these. However, this adds time to the process. If the courts keep the lawsuits alive, they would then proceed to begin discovery.
Zantac Is Now a Multidistrict Litigation
The Zantac lawsuits were consolidated into multidistrict litigation. This is not the same thing as a class action lawsuit. In a multidistrict case, each case is a separate lawsuit. However, they proceed together right up until the time of trial. Before the trial, the most involved part of the case is discovery. This phase can take years.
In a multidistrict lawsuit, the cases all have one common discovery period. Then, a handful of cases will serve as bellwether cases. If the plaintiffs win the bellwether cases, chances are that the defendants will feel the pressure to negotiate a settlement agreement. That is how many similar mass tort cases end. Nothing motivates a defendant to settle a case like the prospect of massive liability.
Defendants in the Wisconsin Zantac Lawsuits
When you file a Zantac case, you could sue both the company that made the drug and drug stores that sell it.
Here, the manufacturers include:
GlaxoSmithKline
Sanofi
Teva
Apotex
Rosemont Pharmaceuticals
The drugstores and merchants that plaintiffs are suing include:
CVS
Walgreens
Amazon
Kroger
Albertsons
The Zantac cases are still a long way from trial. Mass tort cases take a long time to work their way through the pre-trial process, and the first Zantac cases started just over a year ago. Plaintiffs may have a limited amount of time to file their case. The statute of limitations begins to run after the plaintiffs realized that they were sickened from Zantac.
Damages in Your Wisconsin Zantac Lawsuit
If you are successful in your Zantac claim, the defendants would need to pay you damages that compensate you for every bit of what you have experienced and suffered. If you have been diagnosed with one of the cancers listed above, you have already been through a very difficult time. You may be reading this after one of your loved ones died from cancer.
If you win your case, or if the defendants settle, you could recover:
Lost wages for the time that you couldn't work or earn the same income that you did before you were sick
Pain and suffering for everything that you went through from your cancer
Emotional distress
Wrongful death damages if you lost a loved one to Zantac-related cancer
Possible punitive damages if it emerges during the trial that the defendants knew of the potential issues and still sold ranitidine-based products anyway
In some of these mass tort cases, the plaintiffs end up with very damaging evidence in discovery that shows corporate misconduct. There have been numerous recent examples where defendants were buried in punitive damages because the plaintiffs found smoking-gun evidence in discovery that showed exactly how badly the company acted.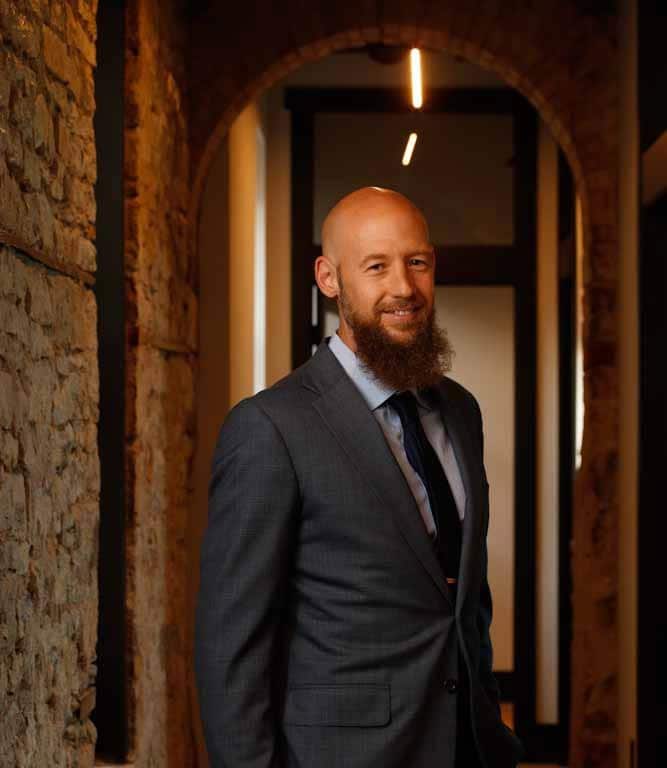 Lawyers do not know until years into the case what kind of evidence that they have. If the plaintiff learns this during the case, the defendants usually begin to get afraid and start talking about settlement. For example, if the plaintiffs get their hands on a corporate email that says that the defendant knew all along that ranitidine could produce its own NDMA, you could expect that the defendants would have a real legal problem.
You can expect that the defendants will fight hard against Zantac cases. With a possible multibillion-dollar liability, the companies have every incentive to pull out all stops in defense. This is why you need a Zantac lawyer. It will not cost you anything out of pocket to hire a lawyer for your claim against any one of the defendants listed above. Your attorney will work on a contingency basis, meaning that we do not receive payment unless you are successful in your case.
We'll Help You Make Things Right
If you or a loved one in Wisconsin was diagnosed with cancer after taking Zantac or a generic ranitidine medication, we can help you pursue a personal injury lawsuit to obtain the full financial compensation you're entitled to. Contact Nicolet Law Accident & Injury Lawyers today to speak with an experienced attorney from our firm.