An Attorney for Protecting The Rights of River Falls Wrongful Death victims
River Falls, Wisconsin, is a beautiful town on the outskirts of the busy Twin Cities of Minneapolis and St. Paul. River Falls is a large town in its own right and a busy hub for college students from the University of Wisconsin-River Falls, outdoor enthusiasts, and art lovers from all around Wisconsin. But even in the lovely city of River Falls, negligent people cause deadly accidents.
Our wrongful death lawyers at Nicolet Law Accident & Injury Lawyers are here to help River Falls residents seeking justice after a terrible accident. Car or workplace accidents often cause wrongful deaths that should not have happened and would not have happened if someone had used more care. Our lawyers seek to help victims of such accidents recover what they should never have lost.
We know that you cannot place a price on your loved one's life. That is why we are all about pursuing the kind of justice that ensures you can remember your loved one in the richest way possible, regardless of how much money that means. We want to help you fight injustice with the power of Wisconsin law so you can get on with your life as soon as possible.
<iframe width="200" height="113" src="https://www.youtube.com/embed/HDosr4d1DNM?feature=oembed" frameborder="0" allow="accelerometer; autoplay; clipboard-write; encrypted-media; gyroscope; picture-in-picture; web-share" allowfullscreen title="River Falls | Wisconsin Personal Injury Lawyers | Nicolet Law Office"></iframe>
Defining Wrongful Death
In River Falls, Wisconsin Statute 895.03 defines wrongful death as "Whenever the death of a person shall be caused by a wrongful act, neglect or default." In general, if the person who died could have brought a personal injury lawsuit against the responsible party if they had survived, their surviving family members can bring a wrongful death lawsuit against the responsible party after the victim's death.
Some common examples of wrongful death claims are accidents. Car accidents, motorcycle accidents, pedestrian accidents, or workplace accidents are common accidents that lead to wrongful death. For example, the person responsible might be a driver acting carelessly by driving drunk or distracted.
In a workplace, the responsible party may be someone who acted foolishly by failing to warn the victim of a danger that could cause them to fall or could injure them in some other way. Sometimes, wrongful death accidents are caused by equipment or device malfunction, which could mean the responsible party is the inventor or manufacturer of the faulty equipment.
Regardless of how the accident occurred, if it led to a death that should not have happened, then you may be entitled to pursue a wrongful death claim on behalf of your loved one.
Who Can File a Wrongful Death Lawsuit?
The general rule in Wisconsin is that the nearest surviving family members can bring a lawsuit to recover compensation for a loved one's death. The deceased may have a personal representative to bring the case, but the first right generally goes to the family.
In most situations, these people can file a wrongful death lawsuit:
The spouse or domestic partner of the deceased.
The children of the deceased.
The nearest heirs of the deceased.
The parents of the deceased.
The siblings of the deceased.
What Damages Can I Recover From a Wrongful Death Lawsuit in Wisconsin?
If you have lost a loved one to wrongful death, nothing can make up for your pain. However, to provide some sort of compensation, you may sue for certain damages that you lost when you lost your loved one. The damages you could claim can include economic and non-economic losses.
Some of the most common categories you should consider include:
Funeral expenses.
End of life expenses and medical expenses for any treatment your loved one received before death.
Loss of support and/or income your loved one would have provided.
Loss of society and companionship.
Loss of services your loved one would have provided (e.g. gifts, childcare, lawn care, and other similar services).
However, you are generally unable to recover punitive damages against the responsible individual in a wrongful death case, even if they acted with gross negligence or willful intent.
Determining how much that can be ultimately recovered from a wrongful death lawsuit can be complicated. The total amount will vary significantly depending on the circumstances of your loss.
The truth is, wrongful deaths can be expensive. On average, Wisconsin alone spends over $8 million a year in medical costs resulting from fatal car crashes. Some of our wrongful death cases resulted in hundreds of thousands of dollars in recovery for the victim's family members.
Who Should Be Held Responsible for My Loved One's Wrongful Death?
Whoever caused the accident that killed your loved one can be held responsible for their death. However, the responsible party may not be clear at once. Sometimes, you need to do a lot of work to gather the evidence before you can truly know who was responsible for the accident. For example, car accidents are sometimes hard to prosecute. You will need eyewitness testimony and possibly some video or photographic coverage to make sure the truly responsible party is identified.
The common people responsible for wrongful death accidents include:
Drunk or distracted drivers.
Manufacturers of faulty products or vehicles.
Managers or property owners who fail to warn of dangers present on their property.
Trucking companies that force their drivers to work more hours than they should have to under the law.
It can be a challenge to know for sure who was responsible for any accident, and sometimes there can be more than one responsible party. If you are not sure who to blame for your loved one's accident, get in touch with a wrongful death lawyer who can help you decide.
What Should I Do After a Wrongful Death in My Family?
Depending on the exact circumstances of the death, you have only two or three years to bring a wrongful death claim in Wisconsin. If the death was caused by a vehicle accident, you have only two years; if some other situation caused it, you have three years. You should bring a claim as soon as possible to help avoid missing deadlines that you were not aware of.
After a wrongful death in your family:
Gather all the evidence you can. Keep track of photos or videos from the accident scene, medical records for your loved one, receipts and/or bills for funeral and end-of-life expenses, etc. You may also want to start a journal detailing the ways your loved one's death has affected you in terms of the support, society, and services you have lost.
Call a wrongful death lawyer. They should provide you a free consultation on the phone first thing to figure out how much your case may be worth and how you should pursue it.
Hire a lawyer of your choice. Your lawyer can help you gather the evidence that is harder to get and can provide you with support resources for recovering after your accident. They can also explain the law and help you get a claim started against the responsible party.
Once you have taken the above steps, you should remain calm and focus on your recovery. You are sure to be emotionally suffering in so many ways after your loved one's death. If you were in an accident with them, you might also be dealing with a lot of painful physical suffering. Do not let legal issues get in the way of your healing. Once you hire a lawyer, they can handle the stress for you so you can get back on your feet. Contact Nicolet Law Accident & Injury Lawyers today to get started.
What Will My Wrongful Death Lawyer Do to Help Me?
Besides taking some of the stress from your shoulders and sharing some resources to help you heal physically and financially, your lawyers will pursue your case against the responsible party.
Here are the typical steps they may take:
Find evidence. Your lawyer can gather medical records, evidence from the accident scene, eyewitness testimonies, police reports, bank statements, lost work documentation, and other evidence to begin the process of building your claim.
File a complaint. Once they have the evidence they need, your lawyer will write a complaint detailing what happened in the accident, what you and your loved one lost, and why the defendant should be held responsible for the accident. They will send this complaint to the defendant and/or the defendant's insurance company.
Receive a response. Within 45 days, the defendant is required to respond to the initial complaint. They will either accept responsibility and make a settlement offer or deny responsibility entirely.
Continue gathering evidence. After receiving a response, your lawyer's job is to gather more evidence to make an even stronger case. They can request documents from the defendant's lawyers and send interrogatories (written questionnaires) to the involved parties. They can also take depositions of involved parties to get verbal statements (depositions involve questioning by a lawyer similar to what you might see in court but are usually held privately in a lawyer's office).
Negotiate for a settlement. The defendant will offer settlement amounts that you can either accept or reject. Your lawyer will receive these offers and discuss whether you should take them or negotiate for a higher settlement. Once you make the decision, your lawyer will send a response to each offer.
File the case in court. If you simply cannot reach a satisfactory settlement, your lawyer can take your claim to court to be tried before a judge and jury.
Fight the case in court. Using all the evidence they have gathered, your lawyer will pursue your claim before the judge and jury to attempt to get you a larger settlement.
Collect your compensation. If the judge and jury find in your favor and determine the amount of compensation you deserve, your lawyer will get the money so you may get on with your life.
As you can see, the wrongful death process takes time. Find a lawyer as soon as possible to start on your wrongful death claim as quickly as possible so you can conclude it sooner.
How Do I Find the Right Wrongful Death Lawyer?
The best way to find the right lawyer is to test them by three things:
Their mission.
Their experience.
Their results.
Our team at Nicolet Law Accident & Injury Lawyers is on a mission to help ensure our clients receive the justice they deserve. Our goal is always to help you recover and rebuild your lives within the River Falls community. We love working with the people of River Falls, where we have been pursuing justice and enriching the community around us for over a decade.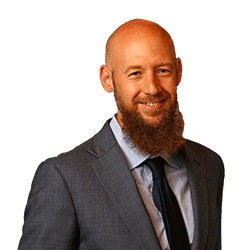 We have recovered millions of dollars for our clients over the years. Our passion for ensuring you recover has led us to fight for the highest amount of compensation possible, so it is easier for you to get back on your feet.
If you have lost a loved one in an accident near River Falls, do not hesitate to seek help from our team. We are standing by and eager to help you get started. Give us a call today at (715) 200-3626 or contact us online for your free consultation.
River Falls Office
215 S 2nd St #20
River Falls, WI 54022
Phone: 715-200-3626