In River Falls, Wisconsin, there's always a lot of fun to be had outdoors. The beautiful surrounding countryside always makes for an incredible time for those who enjoy taking an ATV ride on the weekends, and the brisk, beautiful winter months provide tons of opportunities for avid snowmobile riders to take to the country with their vehicles and play in the heavy snow.
Unfortunately, wherever people are having fun, there's also always the danger for an accident to occur. If you've ever been out on an ATV or snowmobile and found yourself in an unexpected and dangerous situation, you know what could happen if you're not careful. That's why our ATV and snowmobile attorneys at Nicolet Law Accident & Injury Lawyers are available at any time to help you.
Below, we've answered some of our most frequently asked questions surrounding River Falls ATV and snowmobile accidents. If you need further help, don't hesitate to contact our office for support and a free consultation.
<iframe width="200" height="113" src="https://www.youtube.com/embed/HDosr4d1DNM?feature=oembed" frameborder="0" allow="accelerometer; autoplay; clipboard-write; encrypted-media; gyroscope; picture-in-picture; web-share" allowfullscreen title="River Falls | Wisconsin Personal Injury Lawyers | Nicolet Law Office"></iframe>
River Falls ATV/Snowmobile Accident FAQs
Q: What Usually Causes ATV and Snowmobile Accidents in River Falls?
Q: What Do I Do After an ATV or Snowmobile Accident Near River Falls?
Q: What Are the ATV and Snowmobile Operating Laws in Wisconsin?
Q: How Could I Recover Compensation After My ATV or Snowmobile Accident?
Q: What Damages Can I Claim in an ATV or Snowmobile Accident?
Call Nicolet Law Accident and Injury Layers Today
If you were in an ATV or snowmobile accident around River Falls, seek immediate help from Nicolet Law Accident & Injury Lawyers. Our lawyers have worked with victims of ATV and snowmobile accidents for over a decade in the River Falls area. We make it our main goal to help you recover and return to normal life as soon as possible.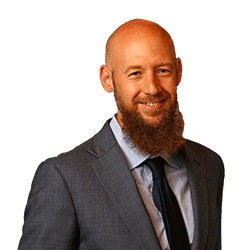 We know that ATV and snowmobile accidents can be complicated. Finding the right support is challenging. But we want to be there to help you recover the compensation you deserve and do justice in your case.
With our help, you can receive compensation and get back on your feet with as little stress as possible. Don't hesitate to reach out to the team at Nicolet Law Accident & Injury Lawyers at (715) 200-3626 for a free consultation today so we can start on your claim.
River Falls Office
215 S 2nd St #20
River Falls, WI 54022
Phone: 715-200-3626