Woodbury Drunk Driving Accident Lawyers
A serious traffic accident is a devastating life event that often comes with serious, sometimes life-threatening, injuries. Drunk driving accidents are among the most emotionally traumatic because they are entirely preventable. Those who fall victim to drunk drivers sometimes spend weeks or months in the hospital, missing work as medical expenses accumulate.
If you have suffered injuries in a drunk driving accident in Woodbury or the surrounding area, Minnesota law entitles you to seek compensation for losses related to the accident and your injuries from the drunk driver who harmed you. At Nicolet Law Accident & Injury Lawyers, we are committed to helping you hold the drunk driver accountable for their negligence.
Contact us today to discuss the details of your accident, the extent of your injuries, and how they have impacted your professional and personal life. One of our skilled Woodbury drunk driving accident lawyers can evaluate your case and advise you on the best course of action for your circumstances
Nicolet Law Accident & Injury Lawyers Fights for Drunk Driving Accident Victims
Nicolet Law Accident & Injury Lawyers has been serving injured accident victims since 2007, including those who have fallen victim to drunk drivers. The firm's dedication to seeking justice and professional excellence has promoted its growth into a respected regional law firm that serves clients in the eastern Metro area and all along the St. Croix River Valley, including Woodbury residents.
The personal injury lawyers at Nicolet Law Accident & Injury Lawyers have extensive experience in the investigation, negotiation, settlement, and litigation of accident claims, resulting in the recovery of millions of dollars for their clients. We cannot guarantee a specific financial outcome for your drunk driving accident claim, but we will aggressively pursue the maximum amount of compensation for your claim.
<iframe width="200" height="113" src="https://www.youtube.com/embed/Bq4pGc1OpEI?feature=oembed" frameborder="0" allow="accelerometer; autoplay; clipboard-write; encrypted-media; gyroscope; picture-in-picture; web-share" allowfullscreen title="Woodbury | Minnesota Personal Injury Lawyers | Nicolet Law Office"></iframe>
Drunk Driving Accident Victims Face Severe Injuries
Not all drunk driving accidents in Woodbury lead to severe or fatal injuries, but many do. Nicolet Law Accident & Injury Lawyers are there for drunk driving accident victims who have suffered immense physical and emotional pain and accompanying economic loss. Examples of drunk driving accident injuries we handle include:
Fractures/Broken Bones
Many broken bones fall under the umbrella of minor injuries. They heal after immobilization with a cast or splint and heal within a few months, allowing people to return to their normal routine pretty quickly. During severe car accidents, victims sometimes suffer multiple breaks or crushed bones. These severe fractures typically require one or more surgeries that involve hardware to repair and promote new bone growth. Even after surgery, accident victims face lifelong struggles with pain and discomfort near the site of the injury.
Traumatic Brain Injuries
Traumatic brain injuries (TBIs) are common in traffic crashes, including those that involve drunk drivers. The impact of the crash leads to direct or indirect trauma to the head, resulting in mild to severe brain damage. Drunk driving accident victims might hit their head on the steering wheel, dashboard, or the seat in front of them. TBI patients face lifelong struggles with a wide range of cognitive and motor functions.
Neck and Back Injuries
The impact of a drunk driving accident also sometimes leads to severe neck and back injuries. Severe soft tissue injuries can lead to permanent damage in tendons, ligaments, and muscles. In other cases, accident victims might fracture vertebrae in their neck or back or suffer from herniated discs. Those who suffer neck and back injuries face chronic headaches, radiating pain, and often must rely on aggressive pain management techniques, even after corrective surgery.
Spinal Cord Injuries
Injuries to the spinal cord are also neck and back injuries, but their catastrophic nature deserves special treatment. Unless an accident victim suffers bruises to their spinal cord or has a bone fragment lodged in their cord, their likelihood of making a full recovery is low. Spinal cord injuries that do not heal result in permanent paralysis in some or all the body. The specific functional loss depends on the location of the injury along the spinal cord. Drunk driving accident victims with spinal cord injuries face a lifetime of treatment, especially those who suffer from tetraplegia.
Amputation
Those involved in drunk driving accidents, especially high-speed accidents, face possible amputation if their arms or legs get crushed during the collision. Crushed limbs compromise blood flow and eventually start to die. After a severe accident, paramedics and doctors try to restore lost blood flow to crushed limbs, but sometimes it is too. Amputation must occur to prevent infection from spreading throughout the entire body. Amputees face immense physical and emotional pain for their loss.
Receiving Compensation for Damages After a Woodbury Drunk Driving Accident
Drunk driving accident victims who take legal action receive compensation for damages if they win their case. Specific damages and losses vary among claims.
Victims commonly receive compensation for:
Medical expenses including ambulance and emergency services, hospitalization, surgery, doctor visits, lab tests, and prescriptions
Estimated future medical treatment costs for permanent injuries that require ongoing treatment and nursing care
Rehabilitation expenses for specialized treatment to help accident victims cope with the physical and emotional aftermath of their injuries
Lost wages from missing work
Estimated future lost wages when a drunk driving accident leads to catastrophic injuries that prevent accident victims from returning to their job or working in the future
Physical pain and suffering
Emotional distress
Diminished quality of life
Loss of consortium
Scarring and disfigurement
Punitive damages in cases that involve gross negligence
Your attorney will evaluate the circumstances of your accident and advise you on which damages apply to your specific situation.
Woodbury Drunk Driving Accident FAQs
The immediate and short-term aftermath of a drunk driving accident is chaotic. Accident victims put their health and life as top priorities and do not always think about the long-term financial consequences and needs that come with severe injuries. If you have sustained drunk driving accident injuries or someone you love has fallen victim to a drunk driver, you are likely uncertain about the weeks and months ahead.
As soon as possible after a drunk driving accident, you need to contact an experienced attorney who can review your case, answer your questions, and determine the viability of your accident injury claim. Until you have the chance to consult with a lawyer, the answers to these frequently asked questions about drunk driving accidents in Woodbury, Minnesota, offer some introductory information about the legal process of recovering damages for your injuries.
How long do I have to file a Woodbury drunk driving accident claim?
In most auto accident cases, you have six years from the date of your accident to bring a lawsuit against the drunk driver who caused your injuries. Minnesota courts must comply with the statute of limitations, so it's doubtful they will hear your case beyond the six-year time limit. However, some rare circumstances sometimes warrant an extension. If you are in jeopardy of the statute of limitations running out, a lawyer can review your case and advise you if you have grounds to pause the six-year time clock.
Don't, however, wait several years to call a lawyer. You want to call as soon as possible, because that allows your lawyer to collect and preserve evidence while it's still available and eyewitness testimony while it's fresh. This will make your case much stronger.
I live in Woodbury, but a drunk driver hit me in Wisconsin. Now what?
Woodbury's proximity to the state line means that many Wisconsinites visit for shopping and dining, some on their way to and from Minneapolis or St. Paul for work. Conversely, many Woodbury residents travel on I-94 to Hudson and beyond for business and leisure. You have to file your claim in the county where the accident took place. With all the back-and-forth, it's not uncommon for Minnesota residents to have claims in Wisconsin and vice versa.
Don't worry. Nicolet Law Accident & Injury Lawyers has you covered. Our firm has attorneys licensed in both states, so we can help you seek compensation regardless of where your accident took place.
Can I sue the establishment that served the drunk driver who hit me?
Many states, including Minnesota, have one or more laws, referred to as dram shop laws, that define accountability when an establishment or social host serves someone alcohol and that person causes injury or death.
Under Minnesota law, drunk driving accident victims have a cause of action against an establishment or social host under these conditions:
A business, bartender, server, etc., can be responsible if they illegally sell alcoholic beverages, which means selling to minors under age 21 or serving an adult to the point of intoxication.
Any person who furnishes or gives alcohol to a minor is liable for damages if the minor gets in a vehicle and causes an accident and injuries. Those who act as a social host to an intoxicated adult cannot be held liable for the drunk driver's actions.
How do Minnesota's no-fault insurance laws impact my Woodbury drunk driving claim?
Minnesota requires drivers who register a vehicle to carry a minimum of $40,000 no-fault insurance coverage, referred to as personal injury protection (PIP). After a drunk driving accident, you must file a PIP claim with your auto insurance carrier to collect benefits. Half of the coverage will go towards your medical bills, and the other half will go towards non-medical costs such as lost wages and replacement expenses.
The law sets a $4,000 threshold for you to step outside Minnesota's no-fault system. However, PIP benefits do not cover pain and suffering, reduced quality of life, and other non-economic impacts that victims experience. You must have a minimum of $4,000 in medical expenses before you can file a claim under the drunk driver's insurance policy. If you don't have $4,000 in medical expenses, but have a disability, a permanent disfigurement, permanent injury, or the accident cause the death of a loved one you may still have a claim against the other driver's insurance policy. It's always best to consult with an attorney to learn how to get maximum compensation for your injuries.
My friend was driving drunk, and I suffered injuries when he caused an accident. Can I get compensation?
You may still seek compensation, but these situations are complex. First, your friend's PIP insurance policy will extend to you as an occupant in the vehicle during the crash. The same $4,000 threshold applies. The exceptions to this threshold for permanent injuries, disfigurement, disability, or death also apply. However, if you file a claim against his insurance company, you might not get as much compensation as you hope without a fight.
Courts take into consideration the extent to which a plaintiff is responsible for their own injuries. The insurance company will likely argue that you chose to get into the vehicle with a drunk driver, so you are partially liable for your injuries. This does not bar you from a settlement nor jury award, but the insurance company may fight your claim a little harder. That's why you need to call us.
I cannot afford a Woodbury drunk driving accident lawyer, so what do I do?
For those who have never hired an attorney, it's a common myth that they cannot afford to hire the legal counsel they need. This is simply not true. Everyone can afford to hold negligent drunk drivers accountable. Our Woodbury drunk driving accident lawyers do not charge an upfront retainer fee like a real estate attorney, divorce lawyer, or other types of lawyers.
Instead, we take new clients on a contingent fee basis. Your attorney will investigate your case, handle communications with the insurance company, and fight to get you maximum compensation for your injuries. If you receive a settlement or jury award, the firm will deduct attorney fees and other costs of representation before distributing the rest to you.
How long will I have to wait for my Woodbury drunk driving accident claim to resolve?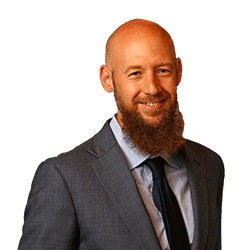 It depends. Each case is different, and many factors impact the timeline of a drunk driving accident case. If you have severe injuries and/or major disputes of liability exist, you might have to wait longer than if your claim involves minor injuries or everyone agrees on liability.
Let an Experienced Woodbury Drunk Driving Accident Attorney from Nicolet Law Accident & Injury Lawyers Help
If you have sustained serious injuries in a Woodbury drunk driving accident, you have options. You do not have to suffer the financial burden on top of the physical pain that comes with your injuries. Contact the skilled legal team at Nicolet Law Accident & Injury Lawyers online or at (651) 815-0017 for a free case review to discuss the specifics of your drunk driving accidents and learn the best path forward for your situation.
Woodybury Office
724 Bielenberg Drive
Suite 126
Woodbury, MN 55125
Phone: (651) 815-0017