Workers' Compensation Lawyers in Superior
Working for a living doesn't come without risks, whether you work in a warehouse, in an office, or on a construction site. Any day you leave the comfort of your home to go to work is a day you might wind up in the hospital instead of returning home after your shift. What if an injury prevents you from going back to work any time in the foreseeable future? It's crucial to understand your rights if you have been injured in a workplace accident or suffered a work-related injury.
In Superior, you can rely on the proven injury lawyers of Nicolet Law Office to pursue your workers' compensation and personal injury claims and fight for your rights. We will take the time to get to know you and understand what you are going through and what you need. We will not be satisfied until you have the benefits you need to cover your lost wages, your medical expenses, and the rest of your injury-related costs.
Making Things Right for You After a Workplace Injury
The most important thing after a workplace injury is that you can recover physically and emotionally from what you have been through. For that to happen, we make sure you have the financial resources to pay your medical bills and make ends meet in your household. That's why it's so crucial to have our experienced attorneys looking out for you. Your employer and their insurance company are looking out for their bottom line, not yours.
We will aggressively pursue the financial resources you need to cover the costs of your current medical treatment and your future injury-related needs, such as continued rehabilitation.
Our workplace injury lawyers represent workers in Superior and surrounding communities, including people who have suffered injuries such as:
Traumatic brain injuries (TBIs)
Head injuries such as skull fractures and concussions
Spinal cord injuries, including paraplegia and quadriplegia
Joint injuries (knee, ankle, hip, etc.)
Burn injuries from fires, electrical accidents, explosions, and chemicals
Hearing loss
Vision loss
Carpal tunnel syndrome and other repetitive stress injuries
Fractures and broken bones
Amputation and lost limbs
Depression, anxiety, and post-traumatic stress disorder
We have the skills to make things right for you no matter what industry you work in or what color your collar is.
Repetitive Motion Injuries are Common Workplace Injuries
There are many types of injuries and medical conditions that workers' compensation should cover, and not every workplace injury stems from an acute accident. Repetitive stress injury is a common, serious, and often overlooked workplace injury. A repetitive motion injury, often referred to as a repetitive stress injury, is an injury to the soft tissues that happens over time as a result of repetitive or forceful actions at work or working in awkward positions.
Repetitive stress injuries can impact the muscles, nerves, and tendons of the neck, shoulders, upper and lower back, and wrists and hands. What makes these injuries particularly damaging is that they occur due to normal behaviors and activities on the job, and they can quickly worsen and impact the rest of your life without proper treatment.
When your job requires repetitive motions that might lead to repetitive stress injuries, it is important to watch out for symptoms to identify the problem.
Common warning signs of repetitive stress injury are:
Numbness
Tingling like pins and needles
Skin color changes
Throbbing
Weakness
Stiffness
Pain
Redness
Swelling
If you have experienced any of these issues, you must notify your supervisor as soon as possible so they document the injury, you can begin to determine the extent of your injury, and you seek medical care to recover as quickly as possible.
If you suffered a repetitive stress injury on the job, reaching out to a local Superior workers' compensation attorney can be extremely helpful for your case. Attorneys who worked on similar cases in the past can best seek the full benefits you deserve, even though you do not have an acute injury.
What Happens if You Lost a Loved One in a Workplace Accident?
The tragic experience of losing a loved one due to a workplace accident will forever change the lives of surviving family members. If your loved one died in an accident at the workplace, you may seek death benefits from the employer's workers' compensation coverage.
Death benefits should compensate you for your loved one's lost income and other losses, though insurance companies often try to shortchange families in this position. The tragedy of losing a loved one to a workplace accident should not put your family in a worse financial position than you were in before the accident, and a workers' compensation attorney can help protect your family and achieve the maximum benefits you deserve.
Attorneys Can Help you Collect the Evidence You Need
Suffering injuries on the job can be life-changing, as not only are you dealing with physical struggles, but the injury can also affect your ability to continue working and earning income. The time you spend recovering will often lead to lost wages that are recoverable, and if you are unable to return to a similar position at work and must take a pay cut, you may also seek long-term disability benefits from the workers' comp insurer.
What will help determine the outcome of your claim is the quality of the evidence available to you, your employer, and their insurance companies. Incident reports related to your injury can be very important to your claim. These incident reports may contain information that is central to the accident and will play a large role in your eventual recovery. Medical records will also be necessary to prove the extent of the benefits that you need.
An experienced workers' compensation attorney knows how to negotiate with employers and their insurance companies on all types of claims and knows how to go about collecting the evidence you need to achieve the best outcome in your case.
Your Employer's Insurance Company Does Not Work for You
Following an accident, you should always reach out to a workers' compensation attorney as soon as possible to protect your rights - after, of course, seeking out the necessary medical care for your injury. Contacting an attorney from the start of the workers' comp process can help you achieve the best possible outcome of your claim. This can be difficult to accomplish on your own due to the way workers' compensation insurance companies work.
It is very important to remember that your employer's insurance company does not work for you. The purpose of insurance companies is to produce a profit, and profit is supported by settling claims as quickly as possible, both to minimize the amount of time the employees have to spend on the claim and also to encourage the injured party to accept a lower settlement than they might otherwise do. In some cases, insurance companies seek out any reason to deny a claim and avoid paying out benefits altogether.
There are many tactics that workers' compensation insurers might use to limit your benefits, including:
Claiming your injury or illness was not work-related
Stating your injury was a pre-existing condition
Challenging the amount or type of medical treatment you received (and refusing to cover certain medical costs)
Challenging whether you needed to miss all the work you did (and refusing to cover lost wages for certain missed workdays)
Terminating your benefits early due to claims that you recovered from your injuries
As a claimant, you might not realize that these are tricks, and you might think you have no option but to accept what the insurer says. This is not the case, and having help from the right attorney can help to improve your benefits offer or appeal a denial.
Benefit or settlement offers that an insurer present immediately following a work injury may be far lower than you deserve, and our attorneys can identify this. We can present the necessary evidence to the insurance company to prove the benefits you deserve under the law.
Contacting a workers' compensation attorney to discuss your accident will help you to understand what benefits the law entitles you to and ensure that you do not accept benefits or a settlement that is less than you deserve.
Third-Party Personal Injury Claims for Maximum Compensation
Workers' compensation will cover your economic losses (lost wages, medical costs) but will not compensate you for your pain and suffering. That's where a personal injury claim comes into play. If a third party, such as a negligent driver, injured you while you drove as part of your job, we can pursue a personal injury claim to compensate you for your pain and suffering and other non-economic damages.
Contact Our Superior Work Injury Lawyers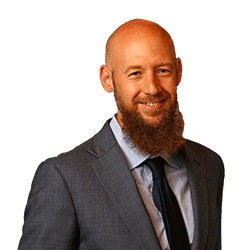 Don't let time run out on your ability to pursue a workers' compensation or personal injury claim. Call 1-855-NICOLET today or email us to schedule your free case evaluation.
You will owe no attorney fees unless we recover workers' compensation benefits and/or personal injury compensation for you.
Superior Office
1200 Tower Ave.
Superior, WI 54880
Phone: 715-226-6295