The Port of Milwaukee is considered a global trade hub, providing transportation and distribution of products shipped into the port. While this is an essential aspect of the region's economy, it also increases truck traffic in and around the port, increasing the risk of fatal motor vehicle accidents.
Wisconsin also regularly appears on lists of states with high drunk driving rates, contributing to the city's fatal car accident rate. ATV accidents, falls caused by property hazards, and accidental poisonings are also common causes of fatal injuries in Milwaukee.
When a person dies unexpectedly due to someone else's negligence, it often leaves the deceased's family struggling with how to move forward with the loss of their loved one's support and services, the burden of their final expenses, and extraordinary psychological impacts.
The Wisconsin wrongful death claims process provides the family members of those killed due to the reckless or careless actions of others with the ability to seek compensation for the financial and emotional costs of their loss.
An experienced Milwaukee wrongful death lawyer from Nicolet Law Accident & Injury Lawyers can play a vital role in helping families as they navigate this process. Contact Nicolet Law Accident & Injury Lawyers today.
What Is Wrongful Death?
Wisconsin defines wrongful death as caused by a wrongful act, neglect, or default that—had they survived their injuries—would have resulted in the victim's right to seek compensation from the at-fault party through a personal injury claim.
Types of Accidents that Can Result in a Milwaukee Wrongful Death Claim
Fatal accidents can happen in several situations. As noted by the Wisconsin Department of Human Services, unintentional injuries—generally the result of negligence—are the leading cause of death in Wisconsin for those under 45. However, declines in eyesight, strength, and balance make older Wisconsin residents highly vulnerable to injuries sustained in falls and car accidents. Here is a look at some of the most common types of accidents that result in wrongful death in Milwaukee.
Motor Vehicle Accidents
According to information provided by the Division of State Patrol Bureau of Transportation Safety and Technical Services (BOTSTS), there are nearly 48,000 crashes in Milwaukee County each year, and around 81 people lose their lives due to those crashes. Fatal accidents most often occur on state highways, where speeds are higher, and the roads are frequently used by commercial trucks.
Commercial trucks—many times larger than other vehicle types—pose several hazards that can result in a fatal accident. These include a high center of gravity that makes them prone to rolling over during emergency driving maneuvers, significant blind spots, and an increased distance that the vehicle will continue to travel after the driver brakes as the brakes work to pull its massive weight to a complete stop.
Falls and Other Premises Liability Matters
Falls are Wisconsin's leading cause of accidental death, and slip-and-fall accidents account for the highest number of premises liability claims. Premises liability refers to the responsibility that someone who owns, manages, or controls a property has to protect their guests from becoming injured or killed as a result of a property hazard by performing regular inspections of their property in search of hazardous features and promptly mitigating those hazards.
Property possessors must also place prominent warning signs near known hazards that have not yet been repaired.
While slip-and-fall accidents are often regarded as frivolous matters, they can result in serious injuries or even death. Fall hazards are exceptionally high for elderly individuals, with falls often resulting in broken hips, spinal cord injuries, and traumatic brain injuries. Each injury type can be fatal, especially for those already dealing with age-related health declines. Around 14 percent of Milwaukee County's resident population is over 65.
Other types of premises liability matters that can result in wrongful death include accidental poisonings, accidents involving elevators or escalators, swimming pool accidents, dog bites, and negligent security.
Accidents Involving Recreational Vehicles
Outdoor recreation is a significant source of entertainment and a major part of the economy throughout Wisconsin, including Milwaukee County. There are nearly 608,000 boats, more than 321,000 ATVs, more than 91,000 UTVs, more than 194,000 snowmobiles, and more than 4,000 off-highway motorcycles registered in the state.
Unfortunately, there are many ways in which someone engaging in outdoor recreation can be killed due to someone else's negligence. Alcohol is commonly a contributing factor in accidents involving recreational vehicles. Other common causes of fatal recreational vehicle accidents include rider inexperience, speeding, and vehicle defects.
Nursing Home Abuse and Neglect
More than 50 nursing homes in the region provide long-term residential nursing care to elderly and vulnerable Milwaukee residents. Many of these facilities offer quality care. However, a significant shortage of health care workers has resulted not only in understaffed hospitals but also in understaffed nursing homes.
Without sufficient numbers of well-trained staff, the residents at nursing homes are at higher risk of injury resulting from:
The inability to meet the particular needs of all residents, such as fall prevention, protection against the resident wandering off, frequent position and clothing changes for immobile or incontinent residents to prevent bed sores, or the resident's dietary requirements.
The failure to protect residents from being injured by other residents or to report mistreatment by other staff members.
Medication errors, such as giving the resident the wrong medication or giving them too much or not enough medicine.
The Milwaukee Wrongful Death Claims Process
In Wisconsin, a wrongful death claim can be filed by the executor of the deceased's will on behalf of the deceased's estate and surviving family members. Alternatively, it can be filed directly by the family members, including the deceased's spouse or domestic partner, their children or grandchildren, their parents, or even grandparents or siblings. However, regardless of who files the claim, if the deceased had minor children under 18, a portion of the compensation received will be set aside for them.
Wrongful death claims are generally filed against a relevant liability insurance policy held by the at-fault party. For example, if the deceased's death was due to a car accident caused by a negligent driver, the claim would be filed against that driver's auto liability policy. If the death resulted from nursing home neglect, the claim would likely be filed against the nursing home's property insurance policy. Falls occurring at a residence would result in a lawsuit against a homeowner's or renter's insurance policy.
When the at-fault party's insurance provider receives the claim, they will assign a claims adjuster to review it and determine how much compensation is owed to the claimant (if any). It is important to understand that the claims adjuster's role in the process is to protect the insurance company's bottom line and prevent them from paying more on a claim than they are legally required. This is typically in direct opposition to the claimant's need to acquire the most compensation available for their family.
Suppose the insurance provider fails to either pay the claim directly or make an offer to settle the claim out-of-court that the claimant agrees to. In that case, the claim can be filed as a wrongful death lawsuit, and the court will determine liability and damages.
How Long Do You Have to File Your Claim
Milwaukee wrongful death claimants seeking compensation for losses resulting from the death of a loved one in a motor vehicle accident must file their wrongful death lawsuit in court within three years of the date the death occurred. Claimants seeking wrongful death compensation after other types of fatal accidents must file their claim in court within three years of the death date.
These deadlines are known as the statute of limitations, and ensuring that your claim is filed before the statute of limitations expires is crucial to your ability to receive compensation for the expenses and impacts of your loss, as failing to do so will bar you from being able to use the court process in order to acquire compensation for your claim. Without the court process available, most insurance companies will not offer a settlement because there are no longer any legal ramifications if they do not.
How Liability Is Proven in a Milwaukee Wrongful Death Case
To obtain compensation from the at-fault party's insurance policy, you must prove that they were liable for the accident resulting in death.
The elements that you must show to prove liability include:
The at-fault party had a duty in a given circumstance to take reasonable actions to avoid causing harm to others. For example, drivers have a duty to protect other roadway users by driving safely and legally. Property owners have a duty to ensure that their property is free of hazards that can cause injuries to others. Nursing homes have a duty to ensure that their staffing and facility are sufficient to provide residents with an existence free from abuse and neglect.
There was a breach in the duty owed by the at-fault party that occurred when they took actions contrary to the duty owed to others.
This breach resulted in a fatal accident.
As a result of the death, the deceased's loved ones incurred expenses and psychological impacts.
The Type of Compensation You Can Seek for Your Financial and Psychological Losses
Milwaukee wrongful death claimants can seek compensation for the expenses they incurred as a result of the death—known as economic damages—and the psychological impacts of the loss experienced by the deceased's family members, known as non-economic damages.
Some of the expenses and impacts that are commonly included in wrongful death damage claims are:
The final medical expenses incurred when emergency responders and physicians attempted to save the deceased's life.
The cost of a funeral service and burial or cremation.
The loss of support and services provided by the deceased to their family members.
Loss of society and companionship, with up to $350,000 in non-economic damages available for family members after the death of an adult, and up to $500,000 if the deceased was a minor child.
In some states, punitive damages are available in wrongful death claims. These are damages awarded not to compensate for the expenses and impacts of the loss but to financially punish the defendant for particularly reckless behavior leading to the wrongful death. However, punitive damages are not currently available in Wisconsin wrongful death claims.
<iframe width="200" height="113" src="https://www.youtube.com/embed/UWQcllBhM6A?feature=oembed" frameborder="0" allow="accelerometer; autoplay; clipboard-write; encrypted-media; gyroscope; picture-in-picture; web-share" allowfullscreen title="Wisconsin &amp; Minnesota&#39;s Award-Winning Injury &amp; Accident Lawyers | Nicolet Law"></iframe>
We Can Help You With a Milwaukee Wrongful Death Claim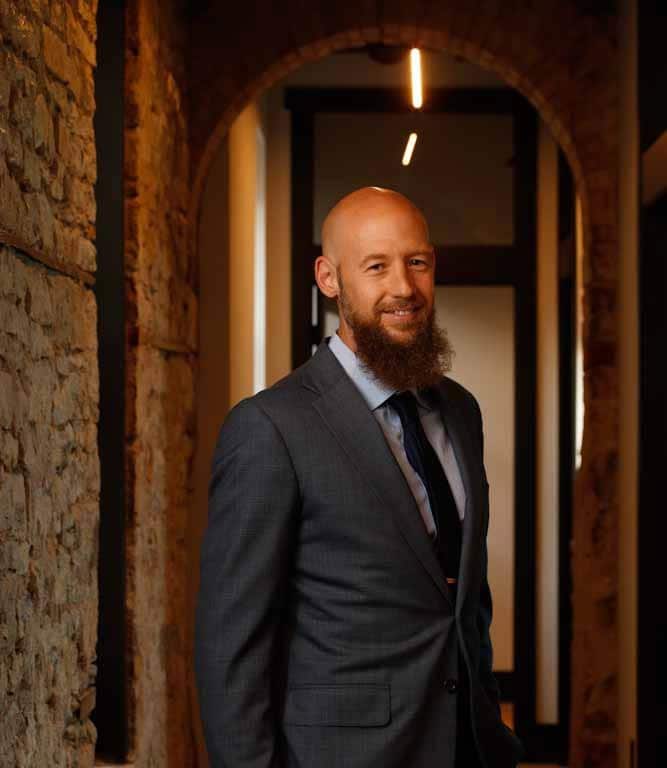 Few things in life are as traumatic as losing a loved one due to someone else's negligence. Not only are family members grappling with unimaginable grief, but they are often immediately tossed into economic turmoil. Unfortunately, the wrongful death claims process is not easy, and many claimants become quickly overwhelmed when attempting to navigate the process on their own.
The legal team from Nicolet Law Accident & Injury Lawyers has experience in this type of claim and a commitment to ensuring that the families impacted by negligence in Milwaukee have the guidance and assistance required by the difficult process in order to obtain the compensation they need. Let our Milwaukee wrongful death lawyer evaluate your claim for free by calling us at (414) 260-2220 or contacting us online. Nicolet Law Accident & Injury Lawyers is here to help.
Milwaukee Office
2790 S Fulton St
Milwaukee, WI 53207
Phone: 414-260-2220