La Crosse Premises Liability Attorneys
When you visit a business or a friend's house, it is with the expectation that you will be safe and enjoy yourself. It is an unpleasant surprise when you encounter unexpected or undisclosed hazards. It is the worst type of surprise when these hazards leave you injured.
Wisconsin holds owners responsible for keeping their properties safe for visitors. If an owner fails to live up to these expectations, the owner is responsible for any injuries visitors suffer as a result.
The team at Nicolet Law Accident & Injury Lawyers has a long history of supporting injury victims in and around La Crosse, WI. If you or a loved one has been injured on someone else's property, contact our La Crosse premises liability lawyers today for a free case consultation.
Read on for some preliminary answers to commonly asked questions after a premises liability accident.
<iframe width="200" height="113" src="https://www.youtube.com/embed/hDt6EVARLUQ?feature=oembed" frameborder="0" allow="accelerometer; autoplay; clipboard-write; encrypted-media; gyroscope; picture-in-picture; web-share" allowfullscreen title="La Crosse | Wisconsin Personal Injury Lawyers | Nicolet Law Office"></iframe>
Our Team Gets Results
Nicolet Law Accident & Injury Lawyers bring all our expertise to each client's case to secure the results they deserve.
The Nicolet team has experience successfully securing meaningful compensation for our injured clients, including:
A $200,000 recovery for a client who suffered injuries after a slip-and-fall accident. This recovery came after receiving a preliminary $5,000 settlement offer from the insurance company. Our inspection uncovered a building design defect that was directing water to an unintended surface, causing a slippery surface that led to our client's fall.
A client slipped on ice outside a gas station and suffered severe injuries. We worked with our client to prove that the gas station failed to remove or remedy the icy condition and violated a safety standard. Our client received the settlement she deserved without reducing the Supplemental Social Security Income benefits she received.
Success is never guaranteed, but we work with each client to develop a case strategy geared toward securing the recovery they deserve.
The Basics of Premises Liability
The level of care a property owner owes a visitor depends on the status of the visitor.
There are three categories of visitors under Wisconsin law:
Invitee: An invitee is a guest who has received express or implied permission to enter the property for the benefit of the property owner, such as a client visiting a business property. The property owner owes the highest duty of care to invitees and must keep the property in a reasonably safe condition. The owner must advise invitees of hidden dangers.
Licensee: Licensees are visitors to a property who enter with the property owner's permission for their own benefit, such as a social guest. Property owners owe a lower duty of care to licensees compared to invitees, but they are still required to warn licensees of unsafe conditions.
Trespasser: With limited exceptions, a property owner does not have any responsibility to a trespasser who enters the property without permission. Trespassers take on the risk of injury when they enter private property without permission. The exceptions are:
When the property owner willfully, wantonly, or recklessly causes the trespasser injury or death (excluding use of reasonable and necessary force for self-defense, defense of others, or protection of property);
The trespasser is a child and the property contains an artificial condition (like a swimming pool) that is inherently dangerous to children, the property owner knows or should know that children trespass on the property, and the property owner fails to provide reasonable safeguards.
To recover compensation for injuries sustained on someone else's property, you will need to establish that the property owner failed to live up to their duty of care. Our firm works with our clients to investigate the property and any failures by the property owner to build a strong case for our clients.
Frequently Asked Premises Liability Questions
Q: What are common causes of premises liability accidents in La Crosse?
The nature of a premises liability accident will depend on the hazard that caused the accident.
Hazards that put a visitor at risk of injury include:
Poorly maintained structures or surfaces;
Inadequate lighting;
Building code or fire safety violations;
Defective stairways;
Broken handrails;
Uneven surfaces;
Poorly maintained foliage; and
Unmarked wet or slippery surfaces.
The above hazards can result in a wide variety of accidents, but the most common are:
Slips;
Falls;
Trips;
Fires;
Dog bites; and
Exposure to dangerous substances.
Q: How frequently do La Crosse premises liability accidents occur?
While we would like to think that the majority of properties are kept safe for visitors, premises liability injuries happen frequently. According to the Centers for Disease Control and Prevention, more than 800,000 patients are hospitalized due to falls each year in the United States. Another common premises liability injury is a dog bite, and about 1,000 people require emergency medical care for dog bite injuries every day in the U.S. Fire may seem like an uncommon cause of injury, but it is actually the sixth-leading cause of unintentional injury-related death in the U.S.
Q: What injuries result from premises liability accidents?
Premises liability accidents can cause severe injuries. The nature of the injuries depends on the hazard and accident caused by the property owner's negligence.
Some common injuries include:
Head and brain injuries. If you suffer a blow to the head in a fall or some other accident, you are at risk of suffering lacerations, concussions, or traumatic brain injuries.
Spinal cord injury. Any damage to the bundle of nerves that allows the brain to communicate with the body puts an injury victim at risk of paralysis.
Neck and back injuries. A fall can be jarring to the neck and back, and recovery often requires long-term physical therapy and may cause chronic pain.
Burns. If you are injured in a fire, burns are a common injury. Burns can necessitate plastic surgery and result in permanent disfigurement.
Dog bites. Dog bites can become infected, sometimes causing severe symptoms.
Broken bones and fractures. The elderly are particularly susceptible to severe injuries in falls, including fractured hips. This injury can limit their mobility for the rest of their lives.
Emotional injury. While physical injuries are often more obvious, emotional injuries after a severe accident can completely disrupt a victim's life. Victims often suffer from anxiety, depression, and/or post-traumatic stress disorder as they adjust to life with their injuries.
Your first action after a premise liability accident should be to seek medical care. Your health and safety are your first priority. Additionally, prompt medical attention ensures that the defendant cannot argue that a delay in seeking treatment contributed to your injuries.
Q: How will the property owner try to argue against my claims?
While it may seem very obvious to you that the defendant (the property owner and/or their insurance company) is responsible for the accident and your injuries, they may do everything possible to avoid paying for your injuries.
Expect the defendant to raise one or more of these defenses:
Obviousness: Property owners are not required to warn visitors of obvious risks or dangers. A visitor is required to be aware of their surroundings. Dangers that are considered obvious include large structures and low-hanging branches.
Assumption of risk: If the property owner warns a visitor of a hazard—or it is clear the visitor is aware—but the visitor chooses to ignore the warning, the property owner is not responsible. The visitor has assumed the risk, for example, when they choose to participate in sports or activities like swimming.
Lack of knowledge: Property owners must warn visitors of known risks and hazards and must generally know the condition of their own properties. A property owner is not, however, responsible if there is no reasonable way the owner should have known of the risk.
Your attorney will work with you to analyze any defenses raised by the defendant and prepare a response. This may require collecting additional evidence.
Q: What should I include in my damages demand?
A complete assessment of your damages is an important part of preparing your case. An understanding of your damages is important when you consider any settlement offer made by the defendant. A settlement provides a guaranteed amount of compensation and quick resolution, but this doesn't mean you should accept any offer. Compare a settlement offer to the total amount of your damages while taking into account the strength of your case. And, if you cannot reach a settlement agreement with the defendant and your case proceeds to trial, the jury will evaluate your damages demand when deciding on a monetary award.
When preparing your damages demand, your lawyer may want to consider:
Medical costs: Most injuries come with medical expenses. Keep track of all medical costs associated with your injuries, including doctor's bills, surgical procedure costs, hospital stays, and emergency transportation. Include an estimate of future medical costs including in-home care or ongoing physical therapy. Your attorney might request the input of a medical expert to establish an accurate estimate of future costs.
Loss of income: If you must miss work or work a reduced schedule due to your injuries, you can include your lost wages in your damages demand. If your injuries result in permanent disability, you can include future lost wages, as well. An economic expert can help quantify these future damages.
Emotional distress: If you are dealing with emotional distress after an accident, such as anxiety, depression, or PTSD, you can include compensation for the impact this has on your life. For example, a dog bite victim might suffer from a lifelong fear of dogs, which can be extremely limiting. Your attorney can assist you in coming up with a monetary estimate for this type of less tangible compensation.
Loss of enjoyment: In addition to limiting your ability to work, your injuries may also affect your ability to participate in activities that were important to you before the accident. An athlete might not participate in sports, or back problems might limit an avid gardener's ability to tend to their yard. If you have suffered a loss of enjoyment, you can include compensation for this loss in your demand.
Punitive damages: Punitive damages are only awarded in Wisconsin when the evidence demonstrates that the defendant acted maliciously toward the injured person or with intentional disregard of their rights. Punitive damages are capped at the greater of (a) twice the amount of other damages recovered by the plaintiff; or (b) $200,000. These damages differ from other damages because they punish the defendant as opposed to compensating the plaintiff for injuries.
Your attorney will work with you to prepare a comprehensive damages demand and to evaluate any settlement offers you receive from the defendant or their insurance provider.
Q: How long do I have to bring a claim after my accident?
Each state puts a limit on the amount of time an injured person has to bring a claim after an accident. In La Crosse, the deadline for a premises liability claim is generally three years from the date of the accident. The deadline resolves disputes while evidence is still fresh. Three years might feel like a long time, but the time will pass quickly as you recover from your injuries and prepare your case. The sooner you start working with an attorney, the better.
Q: How can a La Crosse premises liability lawyer help with my case?
Working with a skilled La Crosse premises liability lawyer will help ease the stress associated with seeking compensation after a premises liability accident and allow you to focus on recovering from your injuries.
A lawyer will work with you to manage important aspects of your case, including: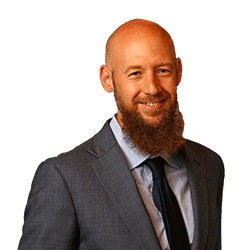 Assessing the duty of care the property owner owed you;
Compiling evidence that the property owner breached their duty of care;
Understanding your goals for recovery;
Preparing a case strategy;
Communicating with the defendant and any insurance company involved;
Hiring experts and investigators as needed;
Analyzing settlement offers; and
Preparing and filing court documents.
Working with an experienced premises liability attorney will let you put your focus on returning to normal life after the accident. With a reputation for excellence, the team at Nicolet Law Accident & Injury Lawyers is passionate about representing clients suffering from injuries due to someone else's negligence. Our attorneys have the resources and experience necessary to go after the financial recovery our clients deserve.
If you or a loved one was injured in a premises liability accident near La Crosse, WI, contact Nicolet Law Accident & Injury Lawyers today at 608-527-0876 or through our website for your free case consultation.
La Crosse Office
205 5th Avenue S, Suite 209,
La Crosse, WI 54601
Phone: 608-527-0876