River Falls Social Security Disability Attorneys
As much as they'd like to work, some in our River Falls community become unable to work, whether because of illness or injury. You might have suffered a physical injury on the job in River Falls and wonder what to do next. What replaces your income from work?
Fortunately, Social Security Disability Insurance (SSDI) and Supplemental Security Income (SSI) benefits can help disabled River Falls workers. SSDI and SSI can provide critical financial support if you've incurred a qualifying long-term disability and can't work. Obtaining these benefits, though, is often challenges injured workers. Too often SSDI denies their claims.
River Falls workers who can no longer work due to long-term disability should pursue SSDI and SSI. The River Falls Social Security Disability Lawyers at Nicolet Law Accident & Injury Lawyers can help you, providing the professional legal services you need to get the SSDI you deserve.
How Long Does It Take to Get Social Security Disability Insurance?
Social Security Disability Insurance (SSDI) provides financial coverage for workers who are too injured to return to work. It's an important safety net for many; unfortunately, it is also often made complicated by bureaucratic processes, and claims are too often denied. For these reasons, it is best to have an attorney help you apply for SSDI benefits. An attorney can help you submit a complete claim and help to ensure you get your benefits as soon as possible.
Those who file for SSDI on their own run a significant risk of overlooking something on the application. Leaving just one small piece of information out could mean denial of a claim. While you can appeal a denial, this prolongs the process, delaying the benefits you need to pay your bills and move on with life. An attorney can also help with the appeals process, making sure you timely make all necessary filings and collect evidence to build up your claim.
What Makes a River Falls Worker Eligible for SSDI?
To obtain SSDI in River Falls, you need to prove you sustained a disability due to an illness or injury that falls within federal law's definition, and that doctors expect the disability to last longer than a year or result in death.
You also need Social Security insurance and to have worked long enough to qualify. The qualifying length depends on your age. Proving these things can be a difficult matter. Unfortunately, SSDI denies too many disabled workers' claims because they attempt to get it on their own.
Even after submitting all required paperwork, SSDI claimants are often denied by the Social Security Administration, based on allegedly insufficient evidence of one or more requirements. While claimants can appeal the process, the complicated and stressful process can take more time when a claimant brings their own claim. Even after an appeal, SSDI may deny an employee's benefits.
Rather than attempt to get these benefits on their own, River Falls workers seeking SSDI benefits should seek legal help to bring strong claims. Having a claim denied and trying to figure out the appeals process will only delay getting the benefits you need as soon as possible to pay the bills, including the new medical bills a claimant is likely to be facing due to their disability.
River Falls SSDI claimants who expect their disability to be life-long need to handle their claims especially carefully, as they will typically require long-term and expensive treatments, medications, and therapies. Without the ability to work, it can be impossible to pay for this medical care without SSDI.
SSDI (and SSI) continues to bring in money every month to keep your head above water. Why should you turn to Nicolet Law Accident & Injury Lawyers to help you obtain these benefits?
Nicolet Law Accident & Injury Lawyers' Experience Helping SSDI Claimants
Russell Nicolet started our firm in 2007, to help those who had been injured in various ways and needed help getting compensation to move on with their lives. The wellbeing of our local citizens means a lot to us, and it's why we fight to get SSDI for disabled River Falls workers.
To get started with your River Falls SSDI claim, call us as soon as possible so we can provide a free consultation to evaluate your case. We'll discuss your disability and figure out how to gather the appropriate evidence needed to prove to the SSA that you deserve benefits.
With 14 years of experience in this field (and other personal injury categories), you can count on Nicolet Law Accident & Injury Lawyers to provide the services you need to recover SSDI. You need time to recover and learn to live with a disability. Having financial stress while dealing with an SSDI claim may only further strain your health.
How Can Nicolet Law Accident & Injury Lawyers Secure SSDI for River Falls Claimants?
As previously mentioned, there are a few key things that you need to prove to collect SSDI. Your particular disability is one of the critical issues determining your eligibility. The law defines disability as the "inability to engage in any substantial gainful activity (SGA) by reason of any medically determinable physical or mental impairment(s) which can be expected to result in death or which has lasted or can be expected to last for a continuous period of not less than 12 months."
In a sense, this is a broad definition. SSDI could cover an extensive list of impairments. It ranges from musculoskeletal problems to post-traumatic stress disorder. Conditions like anxiety or skin disorders may qualify you for benefits. Do not assume your disability is too minor for you to get SSDI.
However, despite the expansive definition of disability under the law, the SSA often finds ways to determine that River Falls claimants do not qualify. Nicolet Law Accident & Injury Lawyers can help get past this. First, we can help you submit an application that thoroughly documents your disability, to give you the best chance of having your claim accepted upfront.
If the SSA denies your claim, we can appeal and begin negotiations with the SSA. As we handle your claim and negotiations, we'll monitor your continuing eligibility. For example, you lose SSDI if your income rises above a certain amount.
Dealing with Social Security can be tedious, and the claims process often takes months. SSDI denies many claims, so you should not feel alarmed if that happens to you. Trust us as we determine why and how to move your claim along.
We might discover some information in your application was missing, such as sufficient evidence to prove you can't work. In the case of clients who come to us after having filed themselves, some have simply not filled out the application correctly, due to not understanding technical legal terms.
How Do SSDI Appeals Work?
Our goal is to get SSDI and SSI benefits to you as soon as possible. An appeal may be necessary if the SSA denies you benefits.
There are different levels of appeal, involving different administration and judicial bodies, including:
Reconsideration
Hearing by an administrative law judge
Review by the Appeals Council
Federal Court review
You might secure benefits and your case might resolve at any one of these stages. While it can take time and cause stress, we'll work on your behalf so you don't need to worry about every detail.
River Falls Social Security Disability FAQ
Unfortunately, when it comes to disabilities and Social Security benefits, getting the money you need is not always as easy as many people hope it to be. In fact, you can be completely disabled and do everything you need to, and the Social Security Administration (SSA) will still deny your claim for Social Security Disability (SSD) benefits. Statistics even show that the administration denies most initial applications.
Yet, what makes this situation even more challenging is that most individuals have no idea what they need to do next to combat this denial. For these reasons, we have prepared the following Social Security Disability FAQs. We hope with the below answers, you have a better understanding of what these benefits are, the things that may impact your eligibility, and what you need to do to obtain the benefits you require.
1. What Exactly Are Social Security Disability Insurance Benefits?
Social Security Disability Insurance or SSDI is a payroll tax-funded federal insurance program managed by the Social Security Administration (SSA). It is designed to provide monthly benefits to those who have a medically determinable disability that restricts them from being employed.
However, to qualify for these disability benefits, an individual must first work in a job covered by Social Security and have a medical condition that meets the Social Security's definition of disability. Additionally, the person must have worked long enough and recently enough under Social Security to qualify for these benefits.
2. If You Want to Receive Social Security Disability Benefits in River Falls, How Do You Establish You Are Disabled?
The definition of disability under Social Security is often different from other programs. This is because Social Security will only pay for total disability, meaning that no benefits will be paid for short-term disability and partial disability.
As a result, for Social Security to consider you disabled, you must establish the following factors;
You cannot do the work you did before because of your medical condition.
You cannot adjust and do other work because of your medical condition.
Your disability has lasted for at least one year or is expected to, or is expected to result in death.
Although this is a strict definition of disability, Social Security programs tend to assume that working families have access to other resources to support them during periods of short-term disability.
That is why, if you want to verify that your medical condition qualifies for Social Security Disability benefits, you should reach out to a skilled Social Security Disability attorney as soon as possible. These attorneys can help you determine your eligibility and go over the options you have.
3. How Does the Social Security Administration Decide If You Are Entitled to Social Security Disability Benefits?
Usually, if you have enough work to qualify for disability benefits, the administration uses a step-by-step process to determine if you are disabled.
This process involves:
Step 1: Are you working right now? If you are working and your earnings average more than $1,310 per month, you typically will not be considered disabled. On the other hand, if you are not working, your disability application will go to the Disability Determination Services office, which will use the below steps to decide on your medical condition.
Step 2: Is your medical condition severe? For your medical condition to be labeled as disabled, it needs to significantly limit your ability to do basic work-related activities such as standing, lifting, walking, remembering, or sitting for at least 12 months. If it does not limit these abilities, the administration will find that you are not disabled. However, if the condition interferes with basic work-related activities, the administration will proceed to Step 3.
Step 3: Is the medical condition found in the list of disabling conditions? The administration maintains a list of medical conditions that are considered severe enough that they prevent an individual from substantial gainful activity. As a result, if your medical condition is not listed, the administration will need to decide if it is as severe as a medical condition on the list. If it is, then the administration will find that you are disabled. If they do not, they will go to the next step.
Step 4: Can you do the work you previously have done? If the administration does not find you are disabled based on the severity of your condition, they will need to look if your medical impairment prevents you from performing any of your past work. If it does not, they likely will decide you do not have a qualifying disability. However, if it does, they will proceed to the last step.
Step 5: Can you do any other type of work? If you cannot do the work you did in the past, the administration will need to look if there is any other work you could do despite your medical impairments. They will consider your age, education, medical conditions, past work experience, and any transferable skills you may have. If you cannot do any of this other work, the administration may decide you are disabled. However, if you can do the other work, they will likely find that you do not have a qualifying disability, and your claim will be denied.
4. If You Receive Social Security Disability Benefits and Reach Full Retirement Age, What Happens to these Benefits?
If you are still receiving Social Security disability benefits when you reach your full retirement age, these disability benefits will automatically convert to retirement benefits. However, the amount will remain the same.
This is because the law does not allow an individual to receive both disability benefits and retirement benefits on one earnings record at the same time.
5. When Should You Apply For Social Security Disability Benefits?
The Social Security Administration recommends that you apply for these benefits as soon as you become disabled. This is because SSDI benefits have a five-month waiting period, which means that benefit payments will not begin before the sixth full month of disability.
6. How Long Does the Whole Disability Process Take, From Start to Finish?
Usually, the initial determination of eligibility occurs within 120 days of filing a disability claim. If the claim gets denied, the reconsideration request will take a further 90 days, while the appeals hearing stage can take over a year. If you decide to pursue action beyond that, appeals that reach the federal courts can take several years to resolve. However, this is a general timeline, and these periods can differ depending on individual cases.
In addition, if you do not file your appeal within 65 days of the date of your denial letter, which will come from the Social Security Administration, you must start over with a new claim. Worse yet, this new claim may result in the loss of back benefits.
That is why, if you need clarification about your disability claim or want to know more about your filing deadlines, you should reach out to our experienced River Falls Social Security Disability attorneys as soon as possible. We can help you understand this process and how long everything may take.
7. What Are the Major Differences Between SSI and SSDI?
Even though the Social Security Administration administers both SSI and SSDI programs, the two programs have vastly different requirements.
For instance, SSI or Supplemental Security Income attempts to meet the basic needs of the blind, elderly, and disabled individuals who would otherwise have a challenging time paying for food and shelter. However, because SSI is narrowly tailored to this particular set of people, it comes with stringent financial requirements.
In contrast, SSDI is an entitlement program typically available to people who paid into the Social Security system, regardless of their current assets or income. In theory, all qualified workers can become SSDI recipients, even if they are high-income earners.
In addition, an individual who receives SSI also qualifies for Medicaid benefits. For these reasons, many individuals may apply for SSI, primarily because of the health care that comes with it. In comparison, SSDI beneficiaries are eligible to receive Medicare after they have received SSDI benefits for two years. Yet, Medicare is not as comprehensive as Medicaid and may not cover all the primary medical care that Medicaid does.
Finally, the benefits can vary significantly when it comes to SSI and SSDI. This happens because SSDI is based on the beneficiary's earnings record, while SSI benefits can decrease by the amount of any other income that the individual earns. As a result, if a person receives an SSDI benefit higher than the maximum SSI payment, they will not be eligible for SSI.
8. What Happens if Social Security Denied Your Disability Claim in River Falls?
As mentioned above, Social Security denies a significant percentage of initial disability applications. However, this does not mean your case is over or that you do not qualify for disability benefits. Rather, it means that you need to exercise your right to an appeal.
This appeals process includes:
The Reconsideration Stage: If your initial disability application gets denied, you can ask the Social Security Administration to take a second look at the claim they denied. In this reconsideration stage, Social Security will review the original evidence again along with any new evidence you provide.
A Hearing in Front of the Administrative Law Judge: If your claim gets denied again, you can ask to have a hearing in front of an administrative law judge, where you will present your evidence and have the judge issue a ruling. However, in some cases, it can take a long time for this hearing to take place. That is why you must apply for benefits as soon as possible.
The Appeals Council: If the administrative law judge denies your case, you can ask the Appeals Council for a review. At this point, the Council may remand your case back to the judge for a new hearing, deny your claim, or reverse the original decision.
Federal Court Review: If you disagree with the Appeals Council's ruling, you can proceed to file a lawsuit in Federal District Court.
Due to the complexity of these steps, if you were denied disability benefits and needed to file an appeal, it is recommended you work with an experienced River Falls Social Security Disability attorney. These lawyers can promptly review your application and get to work reviewing your options and helping you with the appeal.
9. Why Should You Hire a River Falls Social Security Disability Attorney?
Unfortunately, getting Social Security Disability benefits can present an imposing challenge. Not only does this process require a person to have a thorough understanding of how this system works, but they also need to have extensive knowledge of the rules that apply to these benefits. For these reasons, if you are looking to obtain Social Security Disability benefits, you need to reach out to proven and qualified legal counsel that can help you with this process from start to finish.
Once retained, these attorneys can:
Help clients prepare and file their initial disability applications.
Provide answers to the questions and concerns you have regarding your case.
Gather the information needed to obtain these benefits from treating physicians.
Obtain a vocational expert's evaluation on your inability to work.
Ask that the Social Security Administration reopens a prior denied application.
Make sure that the Social Security Administration correctly calculates your benefits.
Help you understand how you should respond and act at an appeal hearing.
Request a rehearing by the Appeals Council if the appeal is not successful.
That is why do not wait any longer to schedule a free consultation with one of these skilled and knowledgeable lawyers. Instead, contact a River Falls Social Security Disability attorney at Nicolet Law Accident & Injury Lawyers today and let us show you what we can do for you.
Let Nicolet Law Accident & Injury Lawyers Help You With Your River Falls SSDI Claim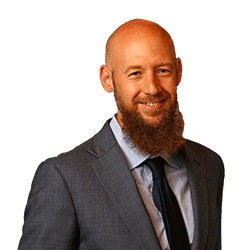 Going up against a federal government agency is not an easy task, which is why you need experienced legal help.
Contact us immediately at Nicolet Law Accident & Injury Lawyers at (715) 200-3626 if you are disabled and can no longer work. We're there for you to help you obtain the benefits you need and deserve.
River Falls Office
215 S 2nd St #20
River Falls, WI 54022
Phone: 715-200-3626