Social Security Disability Attorneys In New Richmond
If you have questions about the Social Security Disability Insurance application process, whether you've already received a denial or have yet to file your application, you should contact the New Richmond social security disability lawyers at Nicolet Law Accident & Injury Lawyers for assistance. We have experience successfully representing individuals before the Social Security Administration and ensuring that they get the benefits they need to live productive lives.
​Social Security Disability (SSD) Definition
The Social Security Administration (SSA) manages Social Security benefits, including disability, survivors and retirement. Individuals who cannot work due to a physical or mental disability may find relief through the disability section of Social Security. The SSA only offers assistance to those applicants who have long-term or fatal conditions.
There are two types of SSD benefits:
Social Security Disability Insurance (SSDI)
Supplemental Security Income (SSI)
The main difference between the two types of benefits is the individual's work experience. Social Security Disability Insurance is designated to support disabled individuals with work backgrounds. While SSI is for individuals who are disabled, have a lower income, and haven't been in the workforce long enough.
It's important to know that these two programs are separate, even though they are both administered by the SSA. Additionally, in particular situations, individuals could be eligible for both benefits.
You may be eligible for SSD benefits if:
You are unable to perform your previous job, due to your disability.
Your disability restricts you from adjusting to other jobs at work.
You cannot work for 12 months or more.
The medical condition is expected to result in death.
You meet the specific work experience and age requirements
About New Richmond Social Security Disability Insurance
Social Security Disability Insurance (SSDI) involves a monthly benefit paid to eligible individuals who have certain medical conditions. In some cases, a person's spouse, ex-spouse, and children will also qualify for SSDI Family Benefits.
If you suffer from a disability, applying for these benefits can prove overwhelming. You already have enough on your plate. At Nicolet Law Accident & Injury Lawyers, we help New Richmond residents navigate the application process, and when necessary, file an appeal. If you have questions about Social Security Disability benefits, call our New Richmond office for your free case evaluation.
Who Qualifies for Social Security Disability Insurance?
Not everyone who has a disability will meet the Social Security Disability requirements.
To qualify, you must first meet two criteria.
You must have worked long enough and recent enough to qualify, and you must have paid full Social Security tax on these earnings.
You must suffer from a debilitating medical condition that doctors expect to either last at least one year or result in death.
While the above requirements constitute the initial criteria, the Social Security Administration (SSA) considers other requirements during an application review, including:
If you have a job when you apply and earn above a certain amount in wages, you generally won't qualify as disabled as required by the SSA to receive benefits.
Your disability must meet the SSA's definition of severe, which means that you suffer impairment of your ability to do basic functions, like sit, stand, lift, or remember, to the point that you cannot hold a job.
The SSA's List of Impairments includes your condition.
Some conditions may meet the SSA's Compassionate Allowance and Quick Disability Determination.
You can no longer perform any of your previous work duties.
You can't do any other type of work. The SSA will consider your age, education level, and skills when making this determination.
Qualifying Medical Conditions for Social Security Disability
The SSA's defines disability as "the inability to engage in any substantial gainful activity (SGA) by reason of any medically determinable physical or mental impairment(s) which can be expected to result in death or which has lasted or can be expected to last for a continuous period of not less than 12 months."
Fourteen categories of impairments qualify an adult for Social Security Disability benefits:
Musculoskeletal disorders
Special senses and speech
Respiratory disorders
Cardiovascular system
Digestive system
Genitourinary disorders
Hematological disorders
Skin disorders
Endocrine disorders
Congenital disorders that affect multiple body systems
Neurological disorders
Mental disorders
Cancer (malignant neoplastic diseases)
Immune system disorders
You will need adequate documentation to demonstrate that you have one or more of these impairments. When you hire us to help with your application, we'll work with you and your doctors to get all the paperwork that you need to prove that you qualify for benefits.
How to Apply for Social Security Disability Benefits in New Richmond
You have three options to apply for SSDI benefits:
You can complete an online application.
You can apply over the phone. Call 1-800-772-1213 from 7 a.m. to 7 p.m., Monday through Friday. (TTY users should dial 1-800-325-0778.)
You can apply in person at your local Social Security office. The closest office to New Richmond is 4120 Oakwood Hills Parkway, Eau Claire, WI 54701. You must call to make an appointment first, 1-866-815-2924 (TTY 1-800-325-0778).
You can apply on your own or have someone help you with the application process. The SSA strictly reviews all applications and doesn't provide unrepresented individuals with any special treatment. In fact, on average, only 28 percent of initial claims receive approval.
When you work with Nicolet Law Accident & Injury Lawyers, we'll ensure the accuracy and completion of your application. While we can't guarantee that the SSA will approve your application, we know what types of omissions can delay the process. Our attorneys know what a strong application looks like, so you may reduce your chances of receiving a technical or medical denial.
What Information Do I Need Before Applying For Benefits?
Prior to applying for benefits, you need to collect all information about your disability and employment. The SSA requires you to provide certain documents to prove the existence and severity of your medical condition. As we mentioned above, work experience is a critical factor in qualifying for SSDI, so you must present employment information as well.
Information about you:
Your birth date and place of birth
Social Security number
Your bank routing and account number, if you want benefits directly deposited
Information about your disability or medical condition:
Name, address and phone number of your health care provider
Contact information for the hospital or clinics you sought treatment at
Prescriptions you are taking for the condition and who prescribed them
Any medical records, tests, lab results and physician's notes about your disability
It's essential that, if you haven't been seeing a doctor regularly, you schedule a medical appointment. The longer it takes to acquire your medical information, the longer it will take to apply and have your claim processed.
Information about your work:
Name and address of your employers for this and last year
Amount of income you received this and last year
Any employment documents such as W2s, pay stubs and tax returns
All workers compensation information, if you have or intend to file for those benefits
List Of Medical Conditions That Qualify For SSDI Benefits
The following is a list of some but not all medical conditions that qualify for Social Security Disability benefits. To see a full list of physical and mental impairments that may be covered, head to the SSA's website, or contact our experienced lawyers at Nicolet Law Firm. Some of these impairments include:
Cardiovascular diseases
Congenital diseases
Digestive system problems
Endocrine disorders
Genitourinary disorders
Hematological disorders
Immune disorders
Musculoskeletal problems
Mental, psychological and emotional disabilities
Neurological disorders
Respiratory disease
Special Senses and Speech
Skin diseases
Even if you have a qualifying condition, you may still be denied disability benefits.
What To Do If Your Claim Is Denied
If you have applied for either SSDI or SSI but were denied, don't be discouraged. Many first claims are denied, often due to minor technicalities. You have the right to appeal your Social Security Disability case.
Nicolet Law knows how to help with denied SSDI claims. We will analyze your denied claim and review your application. We can identify what went wrong and what the next steps will be. Our experienced lawyers can not only offer you trusted legal advice but provide you with comfort in knowing that all the administrative and complex legal processes are being handled by a professional.
What if I Can't Afford a New Richmond Social Security Disability Attorney?
At Nicolet Law Accident & Injury Lawyers, we believe that everyone has the right to apply for benefits and have competent legal representation. Social Security Disability benefits strengthen New Richmond by ensuring that residents have adequate income for housing and other necessities. We believe that no one should struggle simply because he or she cannot work due to a disability.
To that end, we follow all federal regulations for collecting payment. Our firm does not collect any fees unless you receive Social Security Disability benefits. It costs you nothing upfront to have us help you with your application or appeal.
The Difference Between Social Security Disability & Supplemental Security Income
The public often confuses Social Security Disability (SSDI) with Supplemental Security Income (SSI), largely due to the similarity of the acronyms. However, SSDI and SSI involve two different programs.
Supplemental Security Income pays benefits to individuals who:
Have reached the age of 65, or suffer from blindness or other disability, and
Have limited income and resources.
The Supplemental Security Income program has a different application process.
Legal Help for Social Security Disability Denials
If you received a denial letter, that doesn't have to constitute the end of your story. You have the right to appeal. At Nicolet Law Accident & Injury Lawyers, we can help you with the appeals process, even if we didn't work on your initial application.
The SSA denies some applications based on technical requirements. We can help you fix those errors and omissions and resubmit your application on time. We know what a solid application looks like, and we can help you compile evidence that establishes your disability. When appropriate, we may help you gather more evidence to support your claim.
While an appeal can prove frustrating, know that only a fraction of applications receives approval the first time around. In some cases, your benefits may apply retroactively if you win your appeal.
Contact Our New Richmond Social Security Disability Attorneys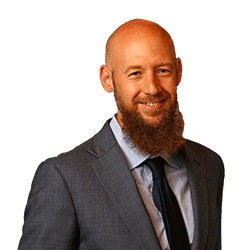 Our New Richmond office is on Madison Avenue, near W Richmond Way. Our office is only a few minutes from WI-65. We share a building with Spine Pro Chiropractic, The Press Room Fitness Center, and BlendSmart Smoothies.
We enjoy exploring the greater New Richmond area and visiting places such as the Doar Prairie Savana Restoration, Nature Center Park, and the Hatfield Lake Regional Park. We are dedicated to supporting and giving back to the St. Croix County community.
If your SSDI claim was denied, contact our disability lawyers at Nicolet Law Office. Our trusted attorneys will fight for the Social Security Disability benefits you deserve. If we handle your SSDI or SSI claim, we won't collect fees unless we get your claim approved. Our New Richmond Social Security Disability lawyers make it easy for you to get answers about your SSDI application. Our firm takes calls 24/7 and offers free case evaluations. Contact us online or by calling (715) 226-6164 today for your appointment.
New Richmond Office
1500 Madison Ave.
Suite 220
New Richmond, WI 54017
Phone: 715-226-6164