Nicolet Law
Accident & Injury Lawyers
We Win or You Don't Pay—That's the Nicolet Way
Award-Winning Personal Injury Lawyers
Over the last thirteen years, Nicolet Law Office has served thousands of clients facing a wide variety of legal challenges. Our attorneys are prepared to meet these challenges head-on and find actionable solutions to your unique legal situation. Let us put our skills and experience to work for you. 
– MORE REASONS TO HIRE NICOLET LAW –
Free Consultations
Financial hardship shouldn't keep you from seeking justice for you and your family. Our compassionate attorneys proudly offer free initial consultations to every client.
Cases Taken on Contingency
Many of our clients are concerned about the cost of hiring a qualified attorney. At Nicolet Law Office, our clients only pay after we win a settlement or judgement in their favor. 
Results-Driven Legal Strategies
While other personal injury law firms focus on collecting quick settlements, our attorneys are prepared to meet legal challenges head-on to help maximize client compensation.
Reputation for Excellence
With over 500 ★★★★★ reviews and 3,000 satisfied clients, Nicolet Law Office is Minnesota and Wisconsin's choice for personal injury, work injury, and disability claims service.
12 Locations Near You
With twelve convenient office locations throughout Minnesota and Wisconsin, accessing award-winning personal injury claims service has never been easier.
Strong Community Values
Our attorneys proudly live in the communities we serve. That's why we feel it's important to give back. Learn more about our charitable giving and scholarship opportunities.
Million recovered for our clients
Years of Combined Experience
Top-Rated Local Attorneys Serving Personal Injury, Work Injury, and Disability Clients in Minnesota and Wisconsin
At Nicolet Law Office, we are passionate about representing clients facing life-altering injuries and disabilities. Our team is driven to create positive outcomes for clients who find themselves in difficult situations.
Whether it's an insurance company delaying or denying benefits, or the federal government failing to acknowledge the full extent to which a permanent disability can impact a person's ability to work, our attorneys have the resources and experience to step in and secure the compensation our clients need to realize a full physical and financial recovery.
If you are living with a severe injury or disability, our compassionate attorneys can help guide you toward the right legal solution for your unique financial situation.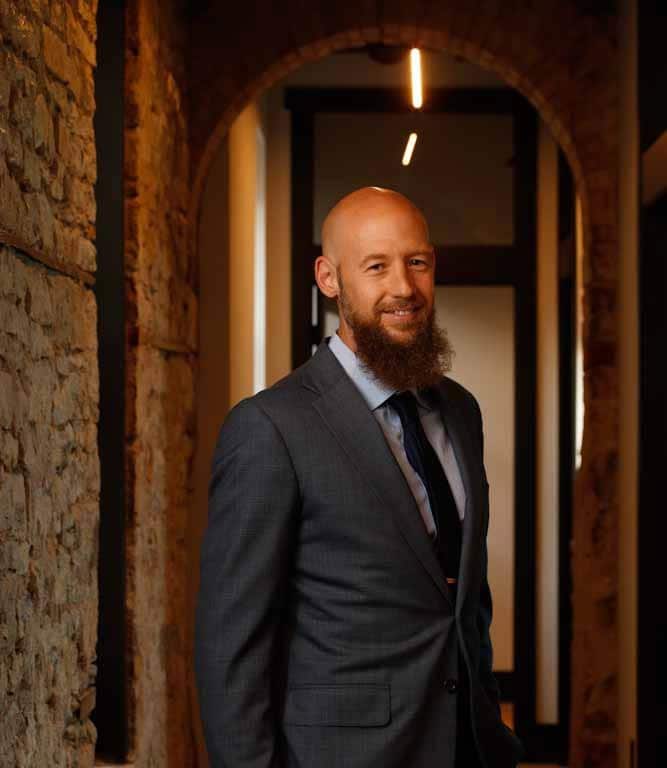 Compassionate Personal Injury Lawyers
Whether your injury resulted from a roadway collision, a workplace accident, or hazardous weather conditions, our attorneys will be there every step of the way to ensure you have the resources to get back on your feet and enjoy a full physical and financial recovery.
With twelve convenient locations throughout eastern Minnesota and western Wisconsin, accessing compassionate personal injury claims service has never been easier.
Experienced Work Injury Lawyers
In Minnesota and Wisconsin, workers injured on the job are protected by Workers' Compensation laws, which require most employers to carry special insurance in the event an employee sustains a worksite injury. While these insurance companies are usually quick to pay some benefits to injured workers, our experience has shown us that they are rarely afforded the full benefits they deserve. 
To ensure you are getting the most out of your Workers' Compensation claim, it is best to consult with an experienced work injury attorney. A licensed work injury lawyer may be able to uncover opportunities to enhance a worker's benefits.
Nicolet Law Office is honored to have been nominated for numerous awards for excellence in service and client satisfaction. Our attorneys have appeared in such prestigious lists as Top 40 Under 40 and Rising Stars. While we're thankful to have the support of industry peers and independent third-party organizations, nothing beats the feeling of gratitude we share with clients when we can make a positive impact on their lives. 
Founded in 2007, Nicolet Law Office has built its reputation on providing the residents of Minnesota and Wisconsin with trusted, tailored, and affordable legal representation. With over 100 years of combined legal experience, our team of compassionate, local attorneys is prepared to meet your unique legal challenges head-on, and provide you the guidance you need to make the most informed decision possible. 
Our attorneys are as unique as the clients we serve, but we each share a common goal—helping our friends, neighbors, and community members through difficult times. Click below to learn more about our team.